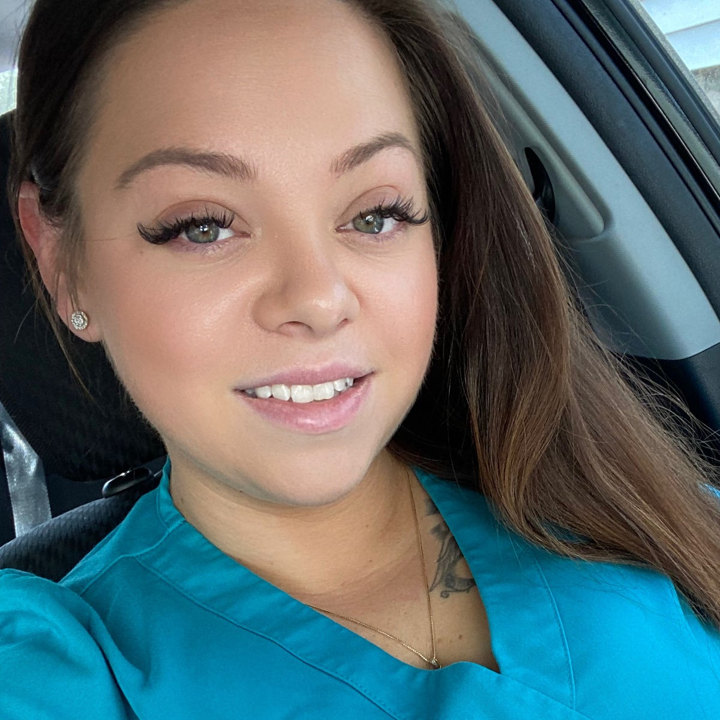 Aesthetic Nurse Injector
Location: Millbury, MA
Hannah Schultz is a Baccalaureate trained Registered Nurse with 7 years of nursing experience after graduating from the University of Massachusetts Boston in 2015.
With a passion for helping others to look and feel their best, Hannah decided to start her own career in Medical Aesthetics. "After taking care of the sickest of the sick for years, it is a rewarding experience to help those who want to improve their health and well being before being in an unhealthy or disease state. In addition, many of my products help with managing symptoms for those with certain medical conditions."
Prior to becoming a RN Hannah worked as a nursing assistant at both Faulkner Hospital and Brigham and Women's Hospital in Boston, MA where she gained experience in orthopedics, burn/trauma, thoracic surgery ICU, urology, plastic surgery and general surgery. After graduating she worked at Spaulding Hospital Cambridge on a Neurology and Complex Medical unit serving as a charge nurse and with her advanced cardiac life support certification was able to carry the code pager and assist in running code blue emergencies.
After 3 years Hannah transitioned to a position at Brigham and Women's Hospital on a solid tumor oncology floor where she learned how to give chemotherapy. She subsequently spent two years in the Hem/Onc Float pool where she floated between the hospital's 14 oncology and bone marrow transplant units often filling in as a charge nurse and chemo educator. Currently Hannah works at UMass Memorial on a Bone Marrow Transplant Floor. Hannah received her aesthetic training under Harvard trained Plastic Surgeon Joseph A. Russo at Aesthetic Mentor. She continues to attend trainings and keep up with the latest technology and safest aesthetic techniques.
When she isn't working as a nurse Hannah enjoys spending time with her husband and three children and their French Bulldog Koko. She is currently pursuing her Masters of Science in Nursing at Umass Boston in Family Nurse Practitioner program with an expected graduation date of May 2024.